Grâce à The Creators Project, retour en images sur le concert de Woodkid  qui s'est tenu au Grand Rex le 26 septembre 2012.

Après avoir eu un vrai coup de cœur en découvrant Woodkid il y a près de deux ans, avoir écouté en boucle ses quelques morceaux disponibles (la sortie de son premier album n'est prévue qu'en 2013), l'annonce de son concert au Grand Rex le 26 septembre 2012 a été une vraie bonne nouvelle. J'y suis allée un peu fébrilement – je dois bien l'avouer – de peur d'être déçue par celui encensé par tous. Armé d'un talent sans faille, Woodkid a pourtant remporté son pari haut la main avec un concert que je classe dans mon Top 5 des concerts de ma vie (si, si). Une voix envoûtante, des musiciens de l'Opéra National de Paris (un orchestre de 22 cordes et 6 cuivres), des visuels en noir et blanc bluffants (également réalisés par ses soins…), un duo de batteurs impressionnant – les Das Galliano -, tout était pensé et a permis à Woodkid de rentrer dans l'histoire à l'occasion d'un concert puissant.
Merci à Woodkid et à ses musiciens pour ce moment de grâce.
Retrouvez une interview exclusive de Woodkid aka Yoann Lemoine sur le site de The Creators Project.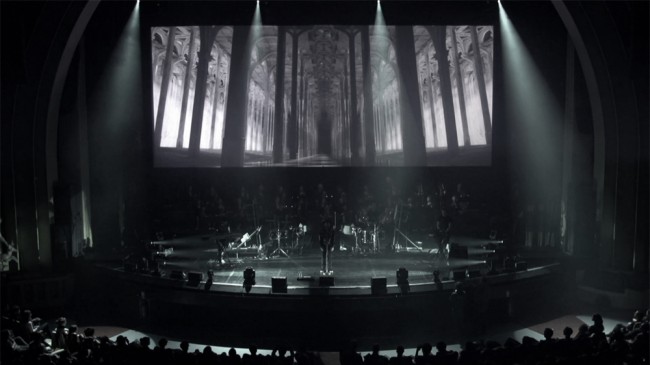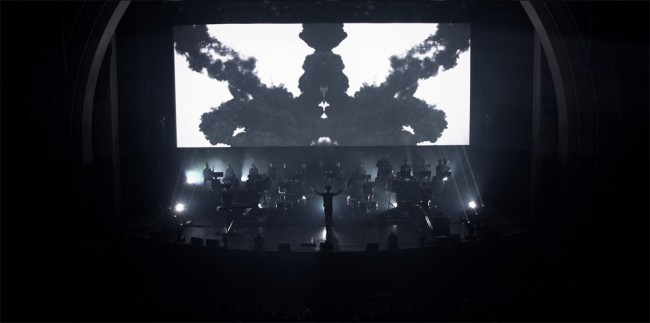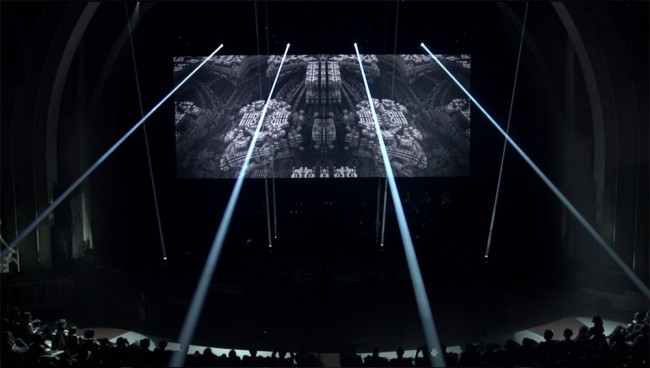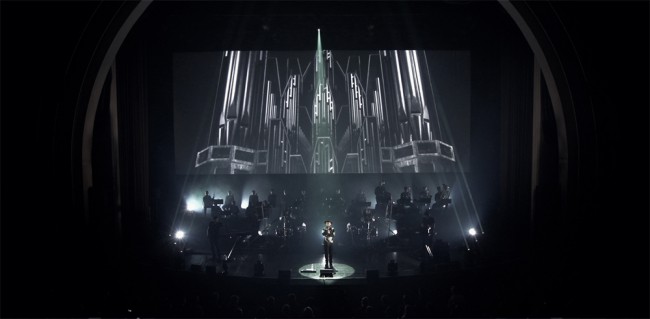 Dates de sa tournée :
23/10 – Uebel & Gefaehrlich, HAMBOURG (Germany)
24/10 – Heimathafen, BERLIN (Germany) SOLD OUT
26/10 – Electronic Beats, ZAGREB (Croatia)
01/11 – Irving Plaza, NEW YORK (United States)
02/11 – Bimbo's, SAN FRANCISCO (United States)
03/11 – Luckman Theater, LOS ANGELES (United States)
09/11 – Festival Les Indisciplinées, LORIENT (56) (France)
10/11 – Festival Ground Zero – La Condition Publique, ROUBAIX (59) (France)
11/11 – X-TRA, ZURICH (Switzerland)
14/11 – Fri Son, FRIBOURG (Switzerland)
15/11 – Queen Elisabeth Hall, LONDRES (United Kingdom)
28/11 – Paradiso, AMSTERDAM (Netherlands)
02/12 – Arena Hall, MOSCOU (Russia)
Site officiel : http://www.yoannlemoine.com/woodkid/
Enregistrer